Microsoft introduced a new feature recently, a very nice one if you ask me.
As tabbed browsing was already introduced with Internet Explorer for a long time, now it has been added as a feature into the Lync 2010 client; tabbed conversations. It looks good: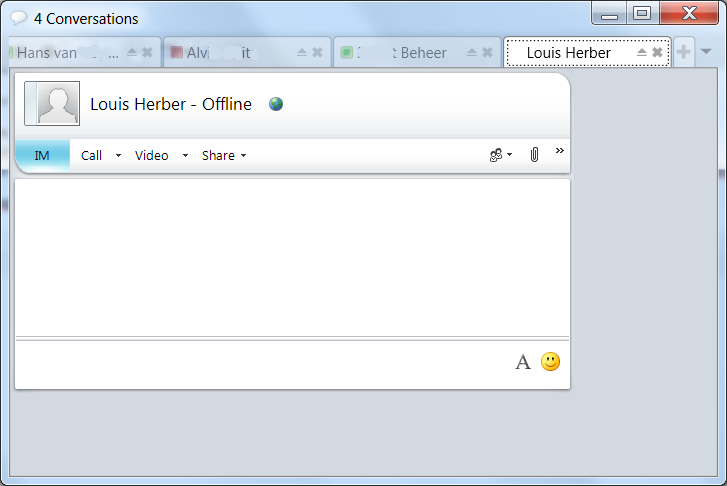 This feature can be used by installing a separate application from microsoft, download it here.
Although it looks nice, it also has some downsides:
although it's a Lync feature, a separate download and installation is needed.
As it is a separate application, it need to be started in parallel with the Lync client. The application "catches" new chat-, video- and call-windows form Lync, add them to the "tabbed window" and close the original lync window. Not thát nice, if you ask me.
It will pop up as a separate icon in the task bar, instead of a nice Lync window/icon. However, combined with the "compatibility trick", it's not that bad.
Hopefully this feature will be integrated in Lync 2010 with one of the next client updates.