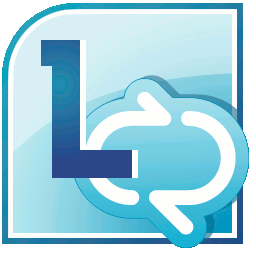 While the new Lync Client brings a lot of new functionalities and a complete new look, it isn't compatible with a OCS 2007 R2 environment. Another downside is that it can't be installed together with Communicator 2007 on a single machine. When working on both 2007 R2 and Lync 2010 projects, this means the usage of VM's or uninstall and re-installing a lot, two options which I don't like personally.
Out-of-the-box the client will give you an error message when you try to sign in into an OCS 2007 R2 pool, stating that the version is not correct. This tells me there IS some kind of communication, however, it's being detected and blocked.
After some research I found a way to be able to run the Lync 2010 client on a OCS 2007 R2 environment – simply by bypassing a version check. To bypass this check, you have to create a new registry entry:
Key: HKEY_CURRENT_USER\Software\Policies\Microsoft\Communicator
Name:  DisableServerCheck
Type: DWORD
Value: 1 (00000001)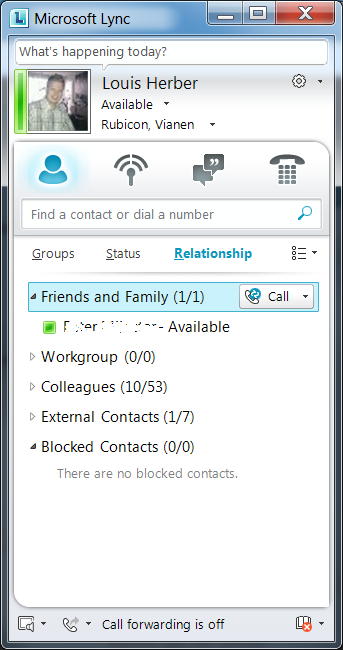 When this entry has been created, the version check will be skipped, and the Lync Client WILL logon to the OCS 2007 R2 environment. Actually, most of the functionalities just work fine! IM, Presence, calling and video work all as espected.
Of course there are some functionalities which don't work correctly. One of these functionalities is the "Live Meeting" functionality; this is now built-in into the Lync Client, while in the previous version it was a separate client. Installing Lync will uninstall the LiveMeeting plug-ins in outlook as well, disabling you to schedule an old-fashion meeting. But hey, at least now we can connect to both environments with this new client!
!! Please Note!! This is a procedure might work for you, but is not supported in any way by Microsoft. Please don't use this in your production environment as it *might* lead to data loss or corruption. However I haven't seen this myself, it is a possibility and in that case you will be on your own …